Azmet Institute of Technology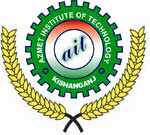 ISO 9001:2015 Certified
Azmet Institute of Technology

(4-Years B.Tech.)
Approved by AICTE, New Delhi
Affiliated to Aryabhatta Knowledge University, Patna
Recognized by Dept. of Sc. & Technology, Govt. of Bihar, Patna
At- Zafar Nagar, Anarkali, PO-Moudeh, PS-Kochadhaman, Dist.-Kishanganj, Bihar-855115
This college is the biggest project ever for the trust. Azmet Institute of Technology, AIT, located in fair environment of Kishanganj District (At-Zafar Nagar, Anarkali, PO-Moudeh, Dist-Kishanganj) is one of the best and the latest Minority/self financed Degree Engineering College in Kishanganj. It has taken several initiatives in creating an excellent academic atmosphere along with excellent facilities for extra curricular activities that brings out the best in the students.

The infrastructural facilities of the Institution are at par with the best and are designed to meet and exceed all academic and administrative requirements. The students have the opportunity to get the best of theoretical & practical exposure by highly qualified, experienced & talented faculty members and laboratories and workshop equipped with latest equipments & machines, computer systems and other learning resources. The institution gives special attention and emphasis on personality, talent & skill development besides curriculum.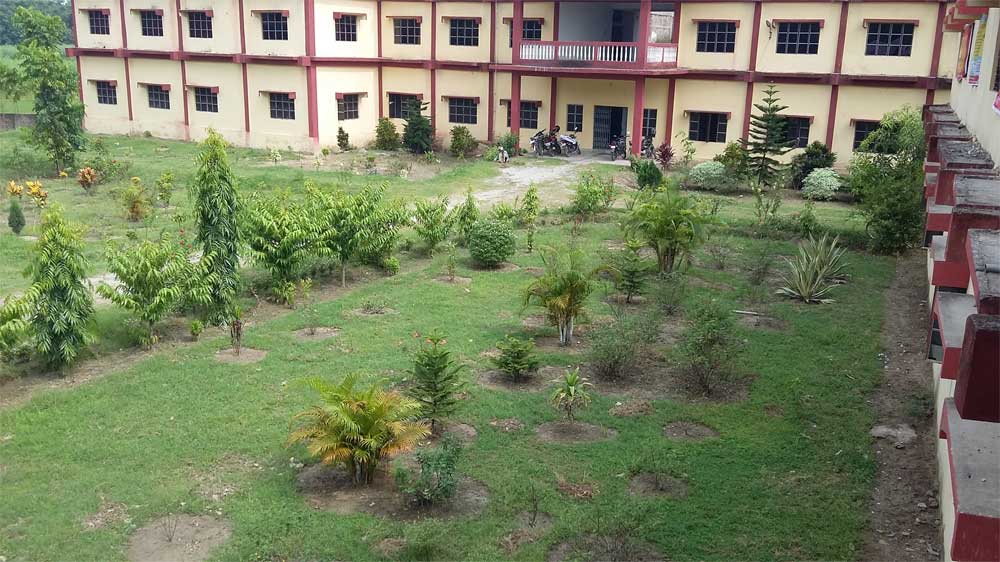 Location
Location of the college is situated very near to Darjeeling, Silliguri (NJP - New Jalpaiguri), Bhutan & Sikkim.

The AZMET Institute of Technology is 20 kms far from National Highway 31, approx. 20 kms from Kishanganj Rly. Station or Bus Stand. Nearest Airport is Bagdogra (Silliguri, West Bengal) approx.120 kms. 6 hrs. journey by train from Kolkata, 8 hrs. journey by train from Patna, 3 hrs. journey by Bus/Taxi from Biratnagar (Nepal), 1 hour journey by train from Silliguri (NJP/New Jalpaiguri, West Bengal), 4 hours journey by bus/taxi from Darjeeling, 8 hours journey by bus/taxi from Sikkim/Bhutan.
Courses Offered
Degree Offered – B.Tech. (4 Years) Details of AICTE approved Programme with Intake capacity
| S.N. | Programmes | Duration | Intake |
| --- | --- | --- | --- |
| 1 | Mechanical Engineering | 8 Semester | 60 Seats |
| 2 | Civil Engineering | 8 Semester | 60 Seats |
| 3 | Electrical Engineering | 8 Semester | 60 Seats |
| 4 | Electronics & Communication Engineering | 8 Semester | 60 Seats |
| 5 | Computer Science & Engineering | 8 Semester | 60 Seats |
Eligibility
An applicant who Passed 10+2 examination with Physics and Mathematics as compulsory subjects along with one of the Chemistry / Biotechnology / Biology

Obtained at least 45% marks (40% in case of candidate belonging to reserved category) in the above subjects taken together is eligible to apply for the B.Tech. Course.
Students appearing in 12th examination can also appear in entrance test.
Lateral Entry to Second Year
Passed Diploma examination from an AICTE approved Institution; with at least 45% marks (40% in case of candidates belonging to reserved category) in appropriate branch of Engineering / Technology.
Passed B.Sc. Degree from a recognized University as defined by UGC, with at least 45% marks (40% in case of candidates belonging to reserved category) and passed XII standard with mathematics as a subject.
Provided that in case of students belonging to B.Sc. Stream, shall clear the subjects Engineering Graphics / Engineering Drawing and Engineering Mechanics of the first year Engineering Programme along with the second year subjects.
Provided further that, the students belonging to B.Sc. Stream shall be considered only after filling the supernumerary seats in this category with students belonging to the Diploma stream.
Fees
Annual Fee Rs. 60,000/- (Yearly)/(First & Second Semester).

Payment should be made in D.D. in favour of AZMET Institute of Technology, payable at Kishanganj.
SPECIAL FEATURES OF THE COLLEGE
Spacious and well-equipped laboratories and workshop.
Well ventilated, lighted and fully furnishedLecture halls with all type of modern audio visual and other teaching aids.
Wi-Max enabled Internet facility.
Boys/girls hostels (Separate hostel for girls).
A Central Library enriched with the latest Engineering Books and National & International Journals as per needs of the under graduated students and the teaching staff.
E-Journal subscription of DELNET
Focus on industrial practical training
Over all development
100% job oriented
In the present competitive environment, we develop the students for innovation, learning and creativity to share challenging avenues for growth globally.
Active career planning and ensured quality placements for eligible students.
Students are encouraged to carry out their project in association with companies i.e. national/multinational, research establishments. This plays an appropriate role by giving excellent background for goods employment opening.
Assistance in obtaining career loan form bank for higher education with all the benefits of the scheme framed by Govt. of India.
For more details, visit at: www.azmetit.com.